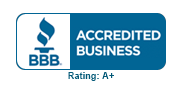 Location:
Auburn Moving & Storage
10000 Hillview Rd
Newcastle, CA98032
(530) 823-8685
Hours:M-F: 8am – 5pm
Sat: by Appointment

Why Our Movers?
Dependable Movers
Competitive Rates
No Hassles, No B.S.
Movers in Rocklin, CA
When you have an upcoming move in the area to plan for, the services of highly professional movers in Rocklin, CA can be an invaluable asset. Auburn Moving & Storage offers a range of excellent moving services in Placer County, giving you a great place to start when planning your move. With us, you can turn a complex move into a smooth, stress-free experience.
Rocklin, CA is a bustling city in Placer County whose history has long been intertwined with that of the famous transcontinental railroad that passes through its center. After local granite deposits were discovered, the city took on its current name and became an important economic hub of early California. Since local granite mining ended in 2004, the economy diversified into manufacturing and educational media as well as toy production win the famous Toy Row section of Granite Drive along the I-80.
Rocklin is well known for its alternative education campuses, including Sierra College and William Jessup University. Many families moving into the area do so in order to enroll students into one of these facilities.
Check out the current population of the area:
Make sure to check out our moving to Placer County guide
Our Moving Rates in Rocklin, CA
Contrary to what you may have heard, hiring the services of a professional moving company in Rocklin, CA doesn't have to be expensive. The services we offer at Auburn Moving & Storage are well within the financial reach of many middle class families and if you choose the right combination of services, you can actually save money on your move.
We help families and businesses alike save money by saving them time when moving to Rocklin, CA. Think of the time you spend packing all of your belongings, loading them into a rented truck and then unloading them at your destination. It's not a job meant for one or two movers, but for a team of professionals that can get the job done quickly and efficiently. Contact us for a quote and you'll see how affordable local moving rates can be.
Moving your family into or out of the area can be a challenge if you try to take it on all by yourself. Fortunately, with Auburn Moving & Storage by your side, you don't have to. Our company has a long and successful record of providing satisfactory moving services to homeowners in the Placer County, and our A+ rating with the Better Business Bureau shows it.
When you have to move your company headquarters or any other extension of your enterprise, the service of a highly professional commercial moving company in Rocklin, CA is essential. As a hub of manufacturing and other industrial activities, there are many reasons why you may want to move to the area.
Auburn Moving & Storage offers valuable services for long distance moves.  Whether you're leaving Rocklin for an out-of-state location or coming in from anywhere in the world, you can rely on us and our extensive network of global partners to get your possessions to their destination in safety and security.
As authorized agents of Bekins Worldwide Movers, we have the resources necessary to coordinate moves from anywhere on the planet. The key to doing this is through careful standardization and organization—all of our partners use compatible inventory and resource management systems, ensuring that your belongings get to their destination efficiently and safely.
If you're moving in from a nearby area, you can benefit from our quick and affordable local moving services in Rocklin, CA. When it comes to moving families and businesses into the area, we offer the same level of high quality services at affordable rates. We're able to pack quicker and travel faster than our competitors, making our services preferable to anyone who wants a smooth, successful move.
Our company offers the most comprehensive set of specialty moving services in Rocklin, CA. Whether moving safes, hot tubs, pianos or large delicate electronics assemblies, we have proven strategies for accomplishing the task safely and affordably. Don't trust your delicate items to anyone but the best in the business.
Senior Moving Services in Rocklin, CA
We are experts at facing the unique set of challenges that moving seniors represents. Rocklin has its share of seniors moving in and moving out throughout the year, and our movers have the experience necessary to guarantee great results every time we get a new senior moving project.
Our movers are respectful and tactful, going the extra mile to ensure that senior moves get accomplished smoothly. We offer complete services for packing, loading and unloading seniors' belongings so that our clients can relax and enjoy the experience.
Packing is one of the most important aspects of the moving process. Having us perform professional packing services during your move is a great way to save time and energy. Whether you're undertaking a local or a long-distance move, you can benefit from our packing experts' experience and selection of high quality packing materials.
Sometimes when you move, you need more space than you have access to. We know this situation all too well: your new place isn't as large as the one you're moving from, you need to renovate before moving your new furniture in or a hundred other possible reasons. Auburn Moving & Storage is ready to help you by offering storage space in Rocklin, CA.
We provide our clients with flexible storage space for rent. To make our services even more useful, we're happy to take care of shipping your belongings anywhere in the world when you're ready. Give us a call today and ask for more information on our storage rentals in Rocklin, CA.
Hire Auburn Moving & Storage As Your Rockling Moving Company
Contact us at (916) 786-8683 and get an estimate on your move from one of our expert moving specialists. We're happy to provide you with comprehensive moving services in Placer County and beyond. Our record as a world-class moving company is unsurpassed:
We are members of both the American Moving & Storage Association and the California Moving & Storage Association.
Auburn Moving & Storage enjoys an A+ rating with the Better Business Bureau.
The Auburn Chamber of Commerce has accredited our business activities.
We are authorized agents of Bekins Worldwide Movers.
AngiesList awarded us the 2014 Super Service Award.
Get in touch with one of our agents to get a quote on your move. Moving to Rocklin, CA can be a pleasant experience if you leave the hard work to a group of local professional movers like us. Give us a call today and let us know what you're planning on moving and where.